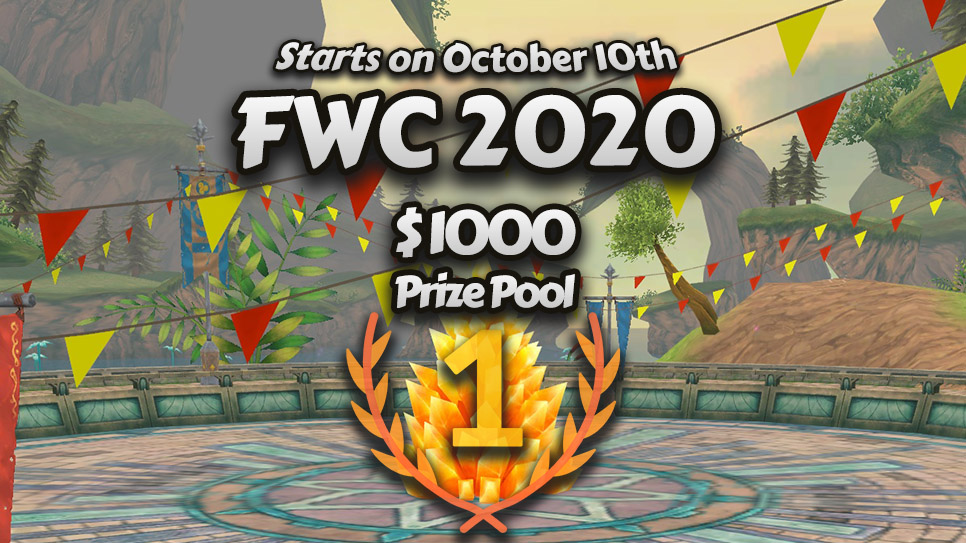 World Championship 2020
We are excited to announce that we will be hosting the Flyff World Championship this year. On the 10th of October we will start the tournament period.
 
The length of the tournament period is determined by the number of participating guilds. We look forward to seeing you in the FWC Tournament. 
Tournament Participation
The guild leader must register for the tournament by 1st of October 2020 (No guarantee for later registrations).
The guild can register for the tournament via the Discord FWC Application Channel or ingame via GM.
Approximately 10 guilds will be allowed.
Tournament Schedule
On 5th of October 2020 we will publish the tournament schedule for the preliminary matches.
From 10th October 2020 on there will be 1-2 fights per week.
Once the preliminary matches are decided, the date for the semi-final and final will be announced.
Tournament Rules
Fights are decided by a guild siege between two guilds.
A maximum of 10 guild members are allowed in siege.
Any manipulation or interference with fairness will be penalized with a replay or exclusion from the tournament.
Tournament prizes
1st place 60% corresponds to $600.
2nd place 30% equals $300.
3rd place 10% equals $100.
All other participating guilds will receive Dragon Coins depending on their ranking.
Those guilds have a prize pool of 100,000 (100k) Dragon Coins combined.
Do you still have questions?
Join our Discord Server and chat with us.
You can also contact us on facebook or ingame.