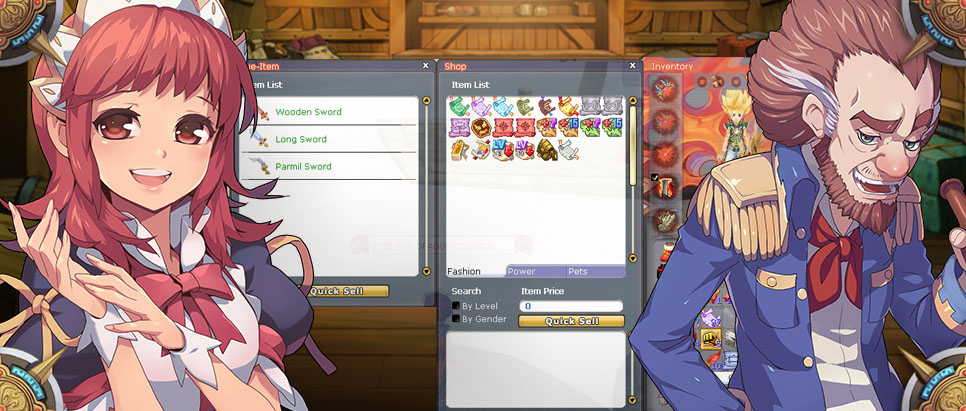 You can easily sell all blue items directly without having to click on them all.
Just click on the button in the shop window and on sell blue items.
Thanks to our buyback system you can check again if there was an important item in it, even after the sale.