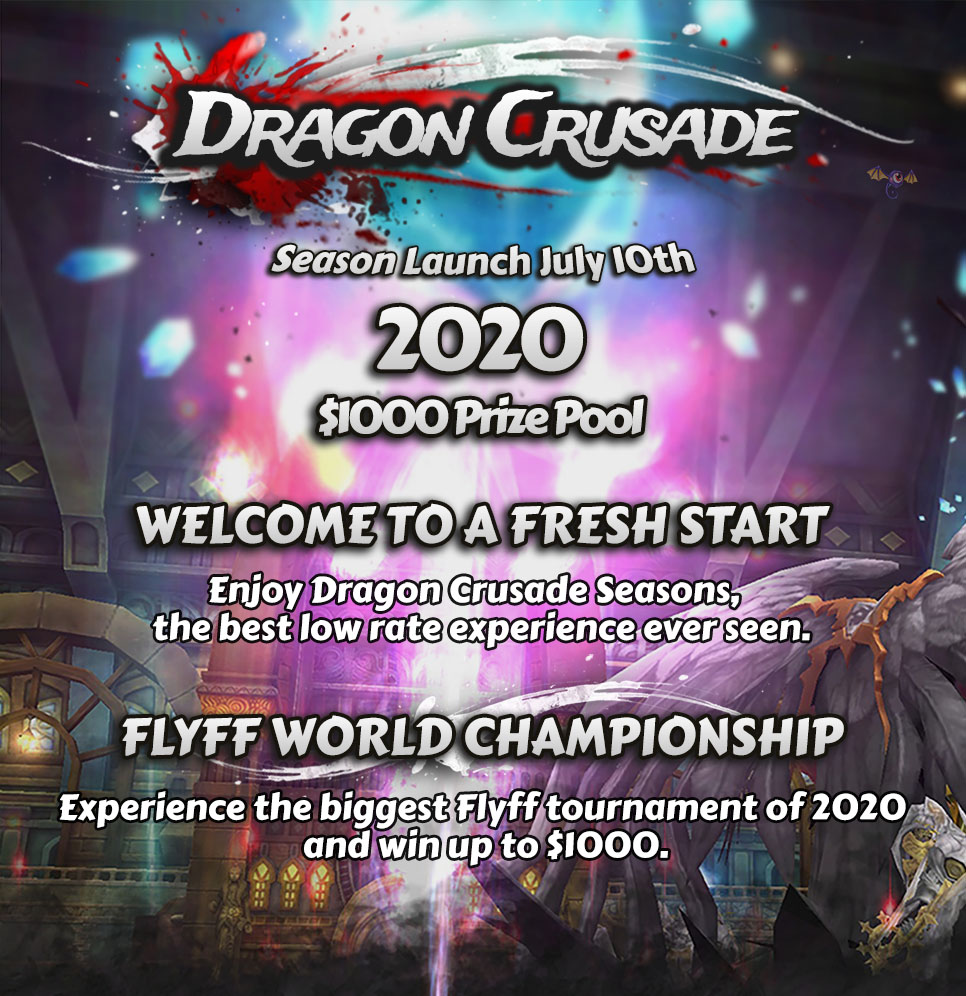 Fresh Start
We are excited to announce that we will be hosting the Flyff World Championship this year. We will be using the Season concept for this purpose. On the 10th of July we will open the Season Server at 6 PM GMT+2.
We wish you a lot of fun playing the Season and look forward to seeing you in the FWC Tournament.
Dragon Crusade Seasons
A Season is a new server where you can have a fresh start.
Your current characters will still be accessible on the old server.
The season will run until the FWC tournament has ended and when the community decides to merge.
When the season ends all characters from both servers will be merged together.
FWC 2020 Tournament
The tournament will begin two months after season start.
To qualify for the tournament your guild has to win one guild siege.
Your guild leader will then be able to register your guild in discord.
When too many guilds apply we will decide by guild siege points.
Now the draw will determine which guilds will compete against each other.
The tournament will be conducted by a bracket system.
Each match will be between two guilds.
The winner of the tournament is the guild that remains at the end.
Whats new on the server?
We added a lot of new content over the last months.
You can checkout our features when you click on features in the top menu
Do you still have questions?
Join our Discord Server and chat with us.
You can also contact us on facebook.