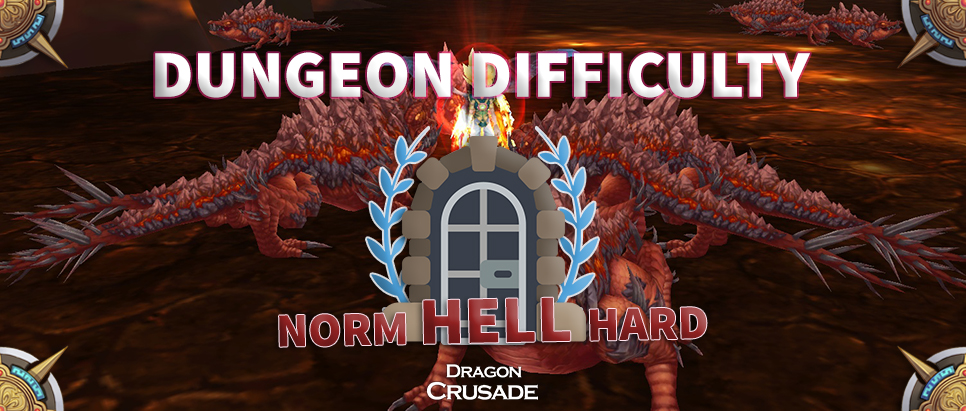 Dungeon Difficulty
Three different levels of difficulty (normal, hard, hell).
The higher the difficulty level, the higher the chance of a weapon, set or jewellery.
Normal: Drop +0%. (Scale 1x)
Hard: Drop +10%. (Scale 1.8x)
Hell: Drop +25%. (Scale 2.5x)
What changed over the last weeks.
Dragon Rank

We have improved Dragon Rank for you and made sure that you can now level comfortably without events. You can also unlock new glows with growing Dragon Rank.
Affiliate/Promo System

If you are an influencer or streamer or just want to invite a friend, you can now unlock cool items for yourself and your friends using your promo code. You will receive 5% of the Donate Coins of the referred person.
Crystal Demon

In the cave of the crystal demon you can farm the mysterious necklaces of the demon with Dragon Rank 30 or higher.
Player Lord Events

Start your own lord event. You pay a part of the cost and the rest of the cost is paid by the Lord Bank.
Kill Counter Shop

Defeat players in the arena and get Penya and Dragon chips. Also, you can now farm Weapon levels at a fixed rate of monster kills.
Arena Treasure

From time to time the arena contains a secret treasure chest with rare powerups.
Daily Quests

Complete a daily quest adapted to your level to obtain useful items.